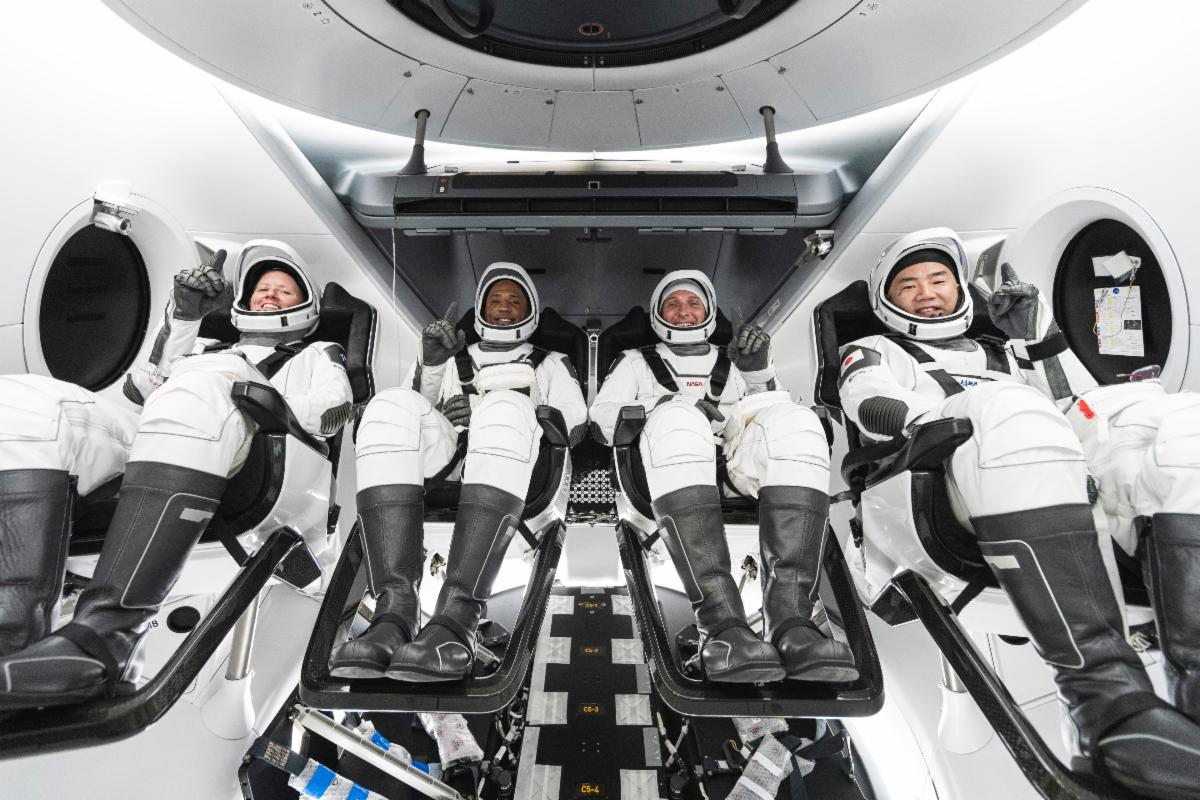 NASA and SpaceX are beginning a regular cadence of missions with astronauts launching on an American rocket from American soil to the International Space Station as part of NASA's Commercial Crew Program. NASA's SpaceX Crew-1 is the first crew rotation mission with four astronauts flying on a commercial spacecraft, and the first including an international partner.
NASA astronauts Michael Hopkins, Victor Glover, Shannon Walker, and Soichi Noguchi of the Japan Aerospace Exploration Agency (JAXA) are set to launch to the space station on SpaceX's Crew Dragon spacecraft and Falcon 9 rocket. The Crew-1 astronauts named the spacecraft Resilience, highlighting the dedication the teams involved with the mission have displayed and to demonstrate that when we work together, there is no limit to what we can achieve. They named it in honor of their families, colleagues, and fellow citizens.
Launch is targeted for Saturday, Oct. 31, from Launch Complex 39A at NASA's Kennedy Space Center in Florida. The crew is scheduled for a long duration stay aboard the orbiting laboratory, conducting science and maintenance. The four astronauts are set to return in spring 2021.