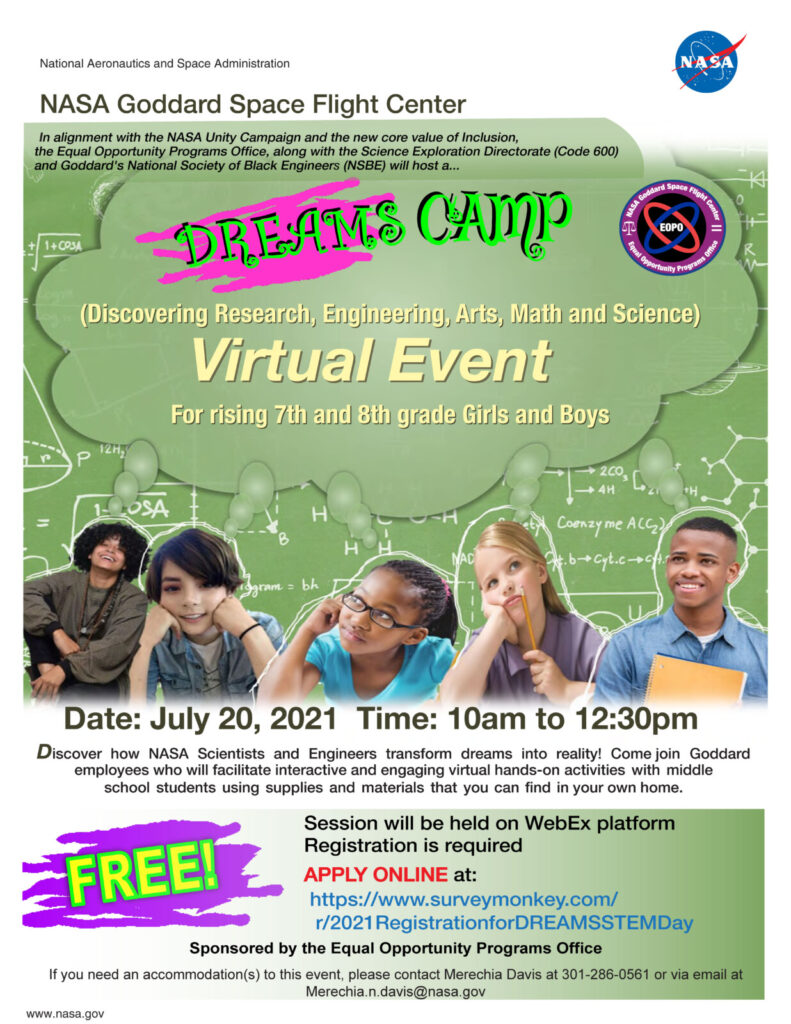 Discovering Research, Engineering, Arts, Math and Science (DREAMS) STEM Day – July 20, 2021 at 10:00 a.m.
Discover how NASA Scientists and Engineers transform dreams into reality! Come join Goddard employees who will facilitate interactive and engaging virtual hands-on activities with middle school students using supplies and materials that you can find in your own home.
This will be a FREE Real-Time, Hands-on, Virtual Event for middle school students entering into grades 7th and 8th.
Advance registration is required. WebEx link will be emailed to attendees after registration.