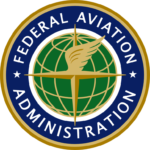 The FAA challenges undergraduate and graduate students to develop innovative ways to use smart technology in and around airports to enhance the overall travel experience.
Challenge Background
The Federal Aviation Administration (FAA) is sponsoring the FAA Challenge – Smart Airport Student Competition to recognize students with the ability to demonstrate innovative thinking focused on improving the efficiency and effectiveness of smart technology in and around the airport environment while enhancing the overall traveling experience.
Timeline
Submissions: The FAA Challenge competition will begin and submissions will be accepted between September 16, 2019 and 11:59 PM ET January 13, 2020.
Expression of Interest: Teams are encouraged to submit an Expression of Interest to compete in this FAA Challenge by 11:59 PM ET October 16, 2019.
Finalist Announcement: A panel of FAA judges will conduct an evaluation and select three finalist teams, which will be announced by March 2020.
Demonstration and Awards: Finalist teams will be invited to New Jersey to demonstrate their concepts in May of 2020. A $25,000 award will be given to the lead university of the winning team.
Rules
The FAA Challenge – Smart Airport Student Competition is open to teams of undergraduate and graduate students at accredited United States based colleges and universities. Teams may include senior capstone students, clubs, multi-university or multi-disciplinary students. Teams are encouraged to collaborate and work in concert with industry partners.
See the challenge announcement or visit the website for complete eligibility requirements, rules, terms and conditions.
If you have any questions about this Challenge, please contact:  faachallenge@nianet.org