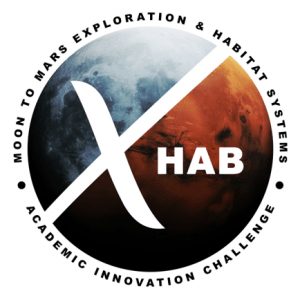 The Moon to Mars eXploration Systems and Habitation (M2M X-Hab) 2022 Academic Innovation Challenge is a university-level challenge designed to develop strategic partnerships and collaborations with universities. It has been organized to help bridge strategic knowledge gaps and increase knowledge in capabilities and technology risk reduction related to NASA's vision and missions. The competition is intended to link with senior- and graduate-level design curricula that emphasize hands-on design, research, development, and manufacturing of functional prototypical subsystems that enable functionality for space habitats and deep space exploration missions. NASA will directly benefit from the challenge by sponsoring the development of innovative concepts and technologies from universities, which will result in novel ideas and solutions that could be applied to exploration.
The Advanced Exploration Systems (AES) Division will offer multiple awards of $15k – $50k each to design and produce studies or functional products of interest to the AES Division
Eligibility
Proposals will be accepted from faculty who are U.S. citizens and currently teach an Accreditation Board for Engineering and Technology (ABET)-accredited engineering senior or graduate design, industrial design, or architecture curriculum teaming course at a university affiliated with the National Space Grant College and Fellowship Program, or other US accredited university. Multidisciplinary, multi-departmental, and/or multi-institutional teaming collaborations are highly encouraged.
Proposals Due Date: April 23, 2021