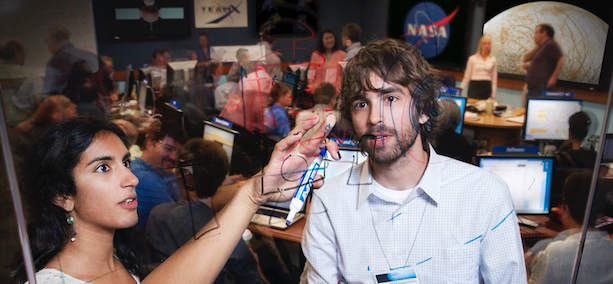 NASA 2022 Heliophysics Mission Design School Applications Due November 12, 2021
Enhance Your Early Career! NASA's Heliophysics Mission Design School (HMDS) is a 3-month career development experience to learn the development of a hypothesis-driven robotic space mission in a concurrent engineering environment, getting an in-depth, first-hand look at mission design, life cycle, costs, schedule & the inherent trade-offs inherent.  A NASA Science Mission Design School, HDMS is led by Jet Propulsion Laboratory in collaboration with Goddard Space Flight Center & Applied Physics Laboratory.
Science & engineering postdocs & early career researchers & faculty across all heliophysics disciplines (within 10 years post-Ph.D.) who are U.S. Citizens or legal permanent residents (& a very limited number of Foreign Nationals from non-designated counties) are eligible. Applicants from diverse backgrounds are particularly encouraged to apply.
2022 HMDS: Preparatory Sessions January 18 – April 1. 
Culminating Week with JPL's Team X March 28 – April 1.
Roughly equivalent in workload to a rigorous 3-hour graduate-level course, participants spend 10 weeks in preparatory webinars acting as a science mission team for a community-priority solar or space physics mission & build their science traceability matrix.  The final culminating week, participants are mentored by JPL's Advance Project Design Team ("Team X") to refine their mission concept design, then present it to a mock expert review board.  The culminating week is typically held at JPL, however for 2022 it may be virtual instead due to on-going Covid-19 pandemic conditions.
An informational session, with chat Q&A, on the topic of applying to the 2022 Heliophysics Mission Design School, will be held on October 20, 2021 at 3:30 pm ET / 12:30 pm PT.  Registration is required to participate. A recording will be made available after the session for those unable to attend live.