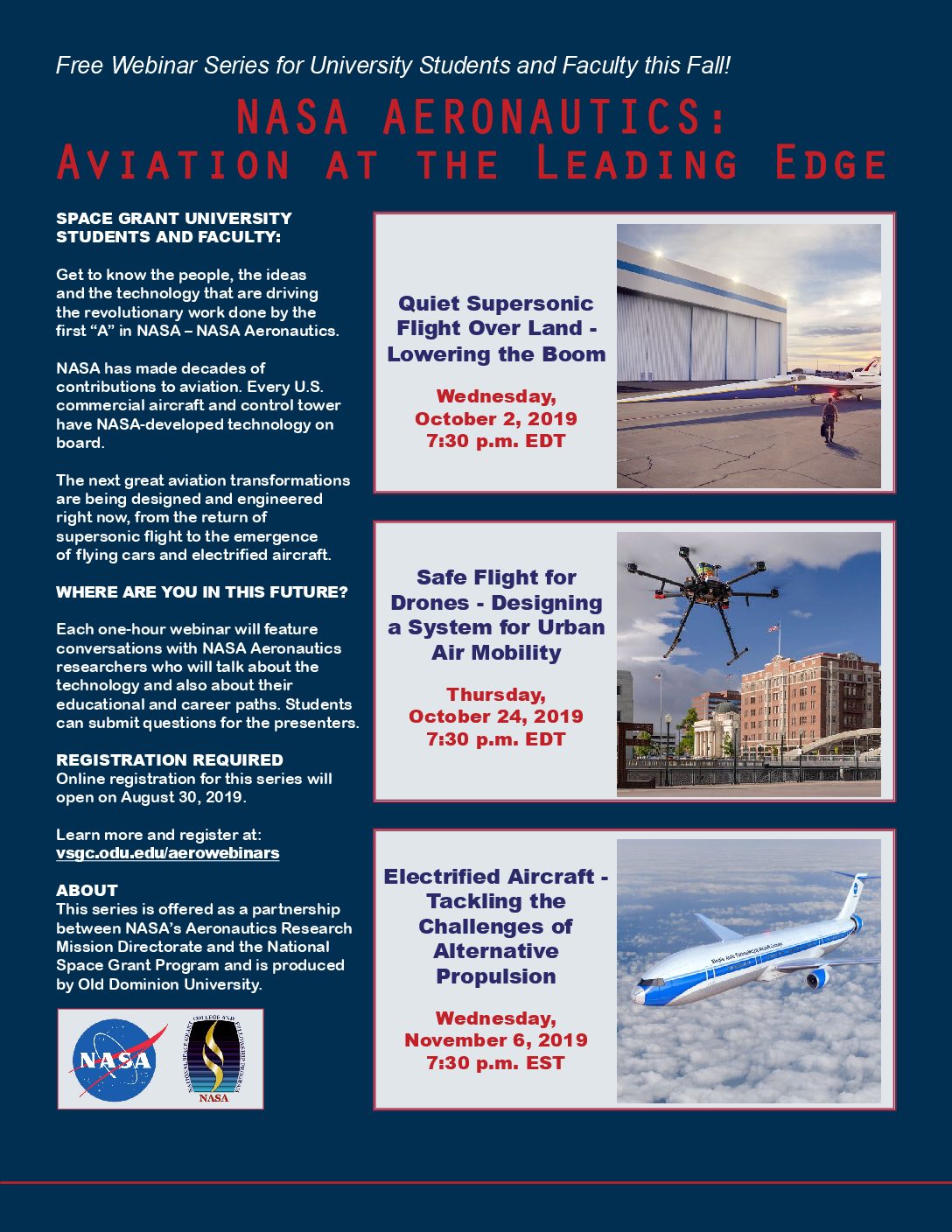 Learn about  the people, the ideas and the technology that are driving the revolutionary work done by the first "A" in NASA –NASA Aeronautics.  A free webinar series for university faculty and students, NASA Aeronautics: Aviation at The Leading Edge, is being offered this fall as a partnership between NASA's Aeronautics Research Mission Directorate and the National Space Grant program. 
The series features three, one-hour programs in which NASA researchers talk about their current work to design and engineer the next great aviation transformations, from the return of supersonic flight, to managing drones in urban air spaces and the emergence of electrified aircraft. NASA Space Grant directors will serve as program moderators.   Participants will be able to submit questions during the live programs which are:
Quiet Supersonic Flight Over Land – Lowering the Boom, Wednesday, October 2, 2019, 7:30 p.m. EDT
Safe Flight for Drones – Designing a System for Urban Air Mobility, Thursday, October 24, 2019, 7:30 p.m. EDT
Electrified Aircraft – Tackling the Challenges of Alternative Propulsion,  Wednesday, November 6, 2019, 7:30 p.m. EST.
Registration is required and the registration link is provided, along with program descriptions and Learn More resources, at the series website.
Colleges and universities are encouraged to do viewing events for the webinars as college, departmental and class activities, and to consider engaging student professional societies as well.  Individual registrations will also be accepted.
The series is produced by Old Dominion University in Norfolk, VA.