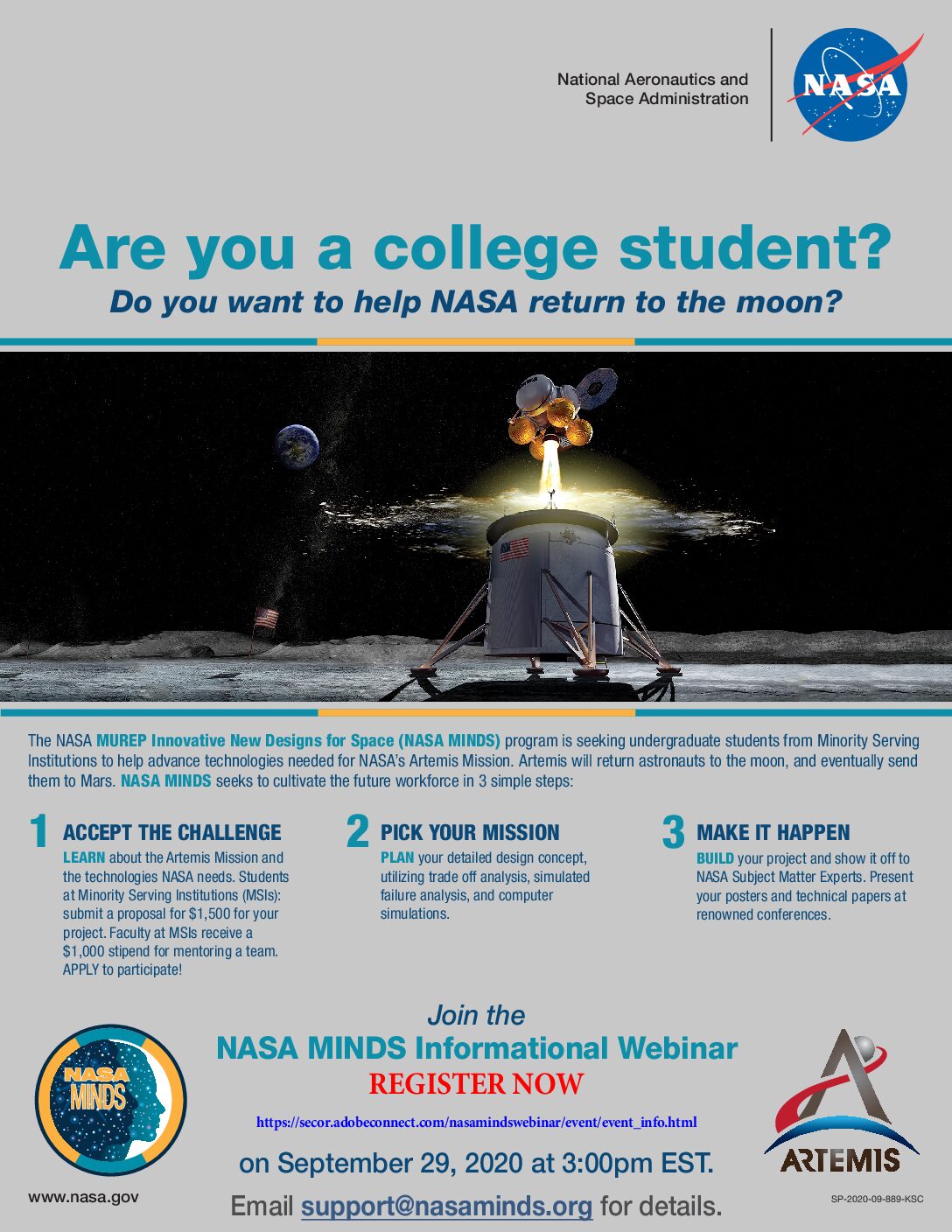 NASA MINDS Informational Webinar
Tuesday, September 29, 2020, 3:00 PM EDT – 4:00 PM EDT
Students and faculty are invited to join a NASA webinar featuring a new NASA initiative:
NASA Minority University Research and Education Projects (MUREP) Innovative New Designs for Space (NASA MINDS)
NASA MINDS is a NASA MUREP funded project that seeks student teams from Minority Serving Colleges and Universities to advance technologies needed for NASA's Artemis mission.   Artemis will return astronauts to the moon and eventually send them to Mars.  Deadline for applications is October 7, 2020.
The webinar on September 29 will cover:
What type of technologies Artemis is seeking
How MSI colleges and universities can identify a project of their choosing
How NASA will award $1,500 to each team selected for building their project
How faculty advisors can earn $1,000 stipend for leading their team
How to apply online
Keys to submitting a good application
The timeline for a typical project
Live Q&A session
Join us to learn about this exciting new project and be selected as a team for the inaugural year!
For questions:  support@nasaminds.org
General information:  www.nasa.gov/murep/nasaminds