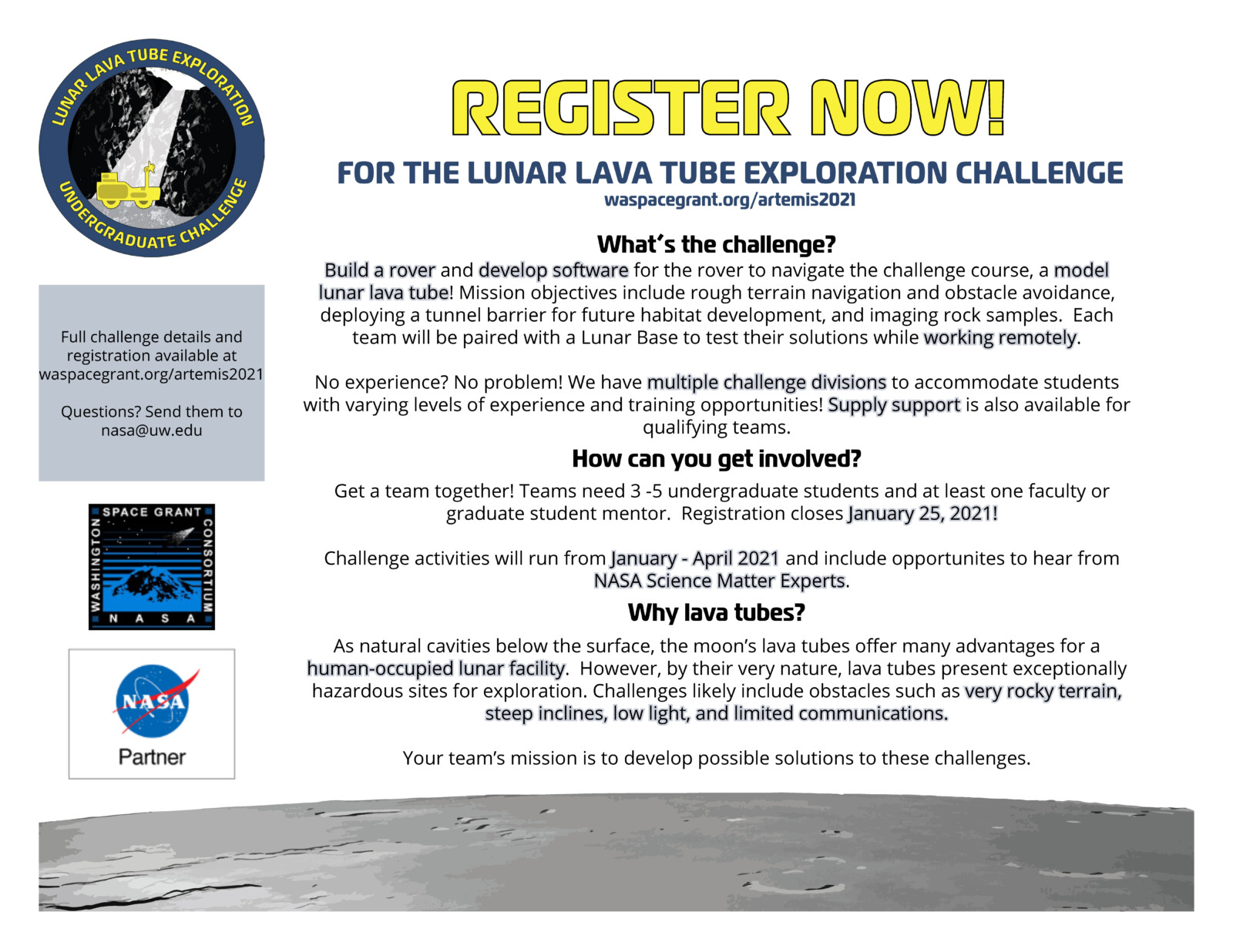 As NASA prepares to again send crewed missions to the lunar surface with the Artemis program, the challenge of long-term habitation on the moon becomes an active question.
Washington NASA Space Grant Consortium is excited to offer one of NASA's Artemis Student Challenges — the Lunar Lava Tube Exploration Challenge.
Teams of students from two-year and four-colleges are invited to participate. The Lunar Lava Tube Exploration challenges teams to explore a lunar lava tube with an eye toward its potential for human habitation.
Challenge activities will run from January – April 2021 and include opportunities to hear from
NASA Science Matter Experts.
The deadline to register is January 25, 2021.