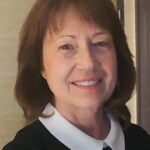 Dr. Lynn Fenstermaker
Project Director
Dr Lynn Fenstermaker was born and raised in rural northeastern PA. She earned a bachelor of science in Environmental Resource Management at the Pennsylvania State University (Penn State). Her master of science degree was also earned at Penn State in Agronomy with a focus on remote sensing. She then had an opportunity to move west as a contract employee for the U.S. Environmental Protection Agency where she focused on the environmental analysis of remotely sensed data, primarily aircraft data.
She then moved to the Environmental Research Center at UNLV and then to the Desert Research Institute (DRI) and has been employed there for over 25 years. While at DRI, she earned a PhD in Biological Science at UNLV and her dissertation focused on using aircraft data to estimate evapotranspiration (ET). She has been engaged in a large number of projects focusing on climate change, environmental stressors, basin-scale ET estimation and general land cover. She has served as Director of three statewide climate change projects and DRI's liaison for unmanned aircraft systems (UAS) activities. On January 1, 2015 she became the NVSGC and NV NASA EPSCoR Director.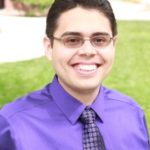 Gibran Chavez-Gudino
Research Administrator
Gibran Chavez-Gudino is the Research Administrator for the Nevada NASA Space Grant Consortium (NVSGC) and Nevada NASA EPSCoR programs. He is responsible for the operational planning and execution of statewide initiatives for both programs. For NVSGC it's all about STEM education through scholarship contests, conferences, as well as general promotion of the program. One of his main goals is to engage students and faculty to broaden participation for the NVSGC program statewide. For Nevada NASA EPSCoR it's all about building research infrastructure through CAN, RID Seed Grant, and Travel and Workshop opportunities.
While at Harvard University, Gibran worked extensively with international scholarships and grants including Fulbright Mexico (García-Robles), Fulbright Argentina, Becas Caldas out of Colombia, and Science without Borders (Ciência Sem Fronteiras) out of Brazil. Working with over 150 students and administering over $7 million in awards per year, Gibran has a wide array of experience with scholarship management and administrative tracking within higher education.
He earned a BA in Political Science and Religious Studies from the University of San Diego and a Masters in Theological Studies (MTS) from Harvard Divinity School. Gibran is a political junkie as well as a soccer fanatic.