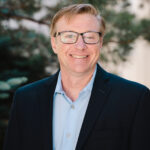 Dr. Eric Wilcox
Project Director
Dr. Eric Wilcox is Research Professor in the Division of Atmospheric Sciences at the Desert Research Institute in Reno NV. He earned a bachelor of science degree in Physics at the University of California, San Diego (UCSD) and a Ph.D. in Oceanography at the Scripps Institution of Oceanography, UCSD. Prior to joining DRI in 2010, Dr. Wilcox was a physical scientist in the Climate and Radiation Laboratory at the NASA Goddard Space Flight Center and a postdoctoral fellow at the NOAA Geophysical Fluid Dynamics Laboratory at Princeton University. His research addresses the interactions among aerosols, clouds, and precipitation towards a goal of improved understanding of precipitation, cloud variability and radiative forcing of climate at regional scales. This work relies on satellite and in-situ observations, as well as simulations with numerical models of the atmosphere and climate. Dr. Wilcox manages DRI's atmospheric modeling group, which implements a wide range of numerical models, including fine-resolution atmospheric models for regional climate studies and applied research in water resources and renewable energy projects, air quality and chemistry models, and global coupled ocean/atmosphere climate models. He is also a member of the graduate faculty in the Interdisciplinary Atmospheric Sciences Program at UNR and teaches courses in Atmospheric Modeling and Atmospheric Physics. In December 2022 he became the NVSGC and NV NASA EPSCoR Director.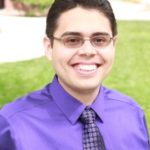 Gibran Chavez-Gudino
Research Administrator
Gibran Chavez-Gudino is the Research Administrator for the Nevada NASA Space Grant Consortium (NVSGC) and Nevada NASA EPSCoR programs. He is responsible for the operational planning and execution of statewide initiatives for both programs. For NVSGC it's all about STEM education through scholarship contests, conferences, as well as general promotion of the program. One of his main goals is to engage students and faculty to broaden participation for the NVSGC program statewide. For Nevada NASA EPSCoR it's all about building research infrastructure through CAN, RID Seed Grant, and Travel and Workshop opportunities.
While at Harvard University, Gibran worked extensively with international scholarships and grants including Fulbright Mexico (García-Robles), Fulbright Argentina, Becas Caldas out of Colombia, and Science without Borders (Ciência Sem Fronteiras) out of Brazil. Working with over 150 students and administering over $7 million in awards per year, Gibran has a wide array of experience with scholarship management and administrative tracking within higher education.
He earned a BA in Political Science and Religious Studies from the University of San Diego and a Masters in Theological Studies (MTS) from Harvard Divinity School. Gibran is a political junkie as well as a soccer fanatic.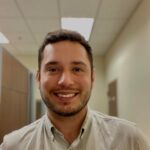 Michael Luján
NASA Program Coordinator
Michael Lujan joined the Nevada System of Higher Education System Sponsored Programs Office & EPSCoR in September 2021 as the NASA Program Coordinator for the Nevada NASA Space Grant Consortium (NVSGC) and NASA EPSCoR programs. In this role, he assists the Research Administrator and Project Director in implementing NASA EPSCoR and Space Grant program goals. Michael holds a BA from the University of Arizona and has broad knowledge of NASA programs from previously working on NASA's OSIRIS-REx Asteroid Sample Return Mission.