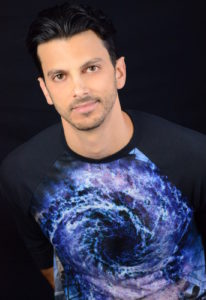 Joshua Adams, a recent transfer student from the College of Southern Nevada to the University of Nevada, Las Vegas, is the winner of the national NASA Space Grant Ballooning Project logo contest.  The logo will be used to identify the project that will take place all over the country on August 21, 2017.
The NASA Space Grant Ballooning Project will document the Great American Eclipse on the above date with the use of student conducted high altitude balloon (HAB) flights.  Nine to 12 locations along the total eclipse path will be chosen from Oregon to South Carolina to document the event through live video and images captured by the balloons from near space and delivered to the NASA website for the public to view.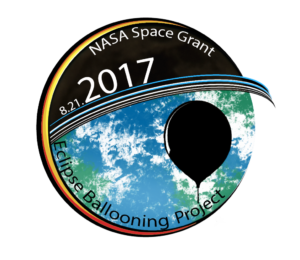 This type of coverage of a total eclipse has only happened once before in Australia in 2012 and will prove to be a monumental moment for science as well as the students involved nationwide.  In addition to branding the balloon project, Adams' winning logo design will be used on stamps nationwide during the 2017 total solar eclipse.
"My goal was to keep the logo clean and simple, while incorporating key elements that define the event. My personal favorite part is the group of horizontal lines representing Earth's atmosphere, our 'thin blue line'", Adams said.
Find more information about the Eclipse Event Here.