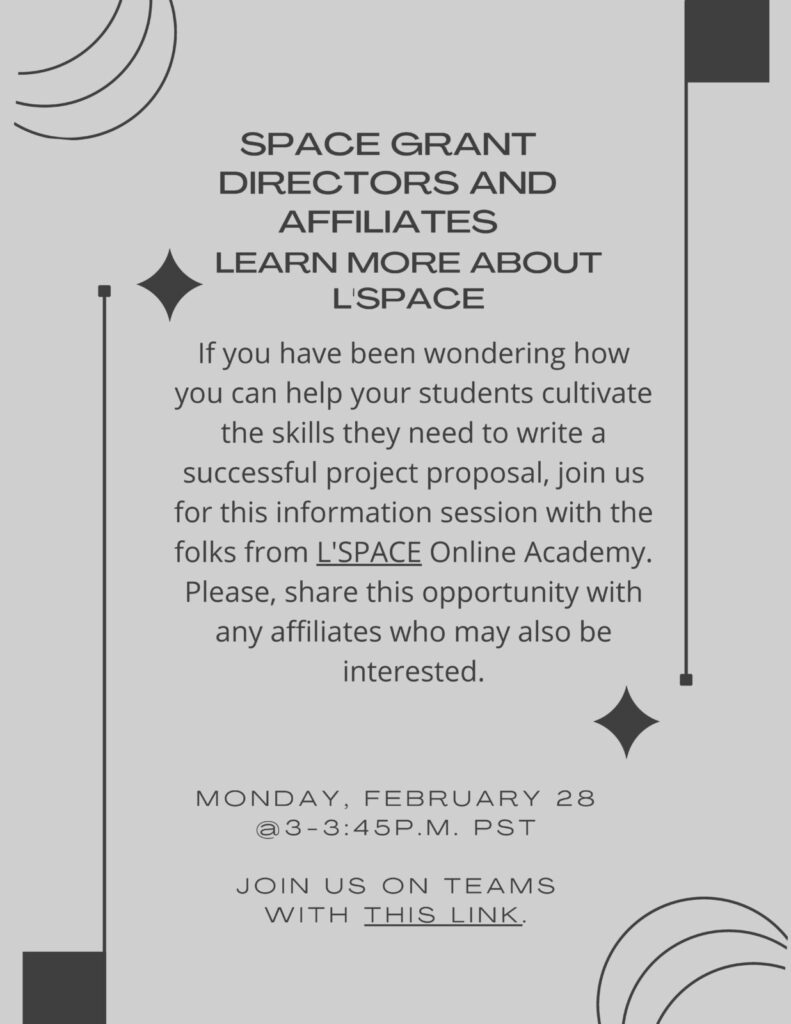 Please join other NASA Space Grant jurisdictions next Monday, February 28, at 3:00 p.m. PST for an informational webinar on proposal writing from the NASA L'SPACE Academy.
L'SPACE consists of two Academies – the Mission Concept Academy, and the NASA Proposal Writing and Evaluation Experience Academy. Students may participate in one Academy per semester. Each 12-week Academy is designed to provide unique, hands-on learning and insight into the dynamic world of the space industry. Students can expect to learn NASA mission procedures and protocols from industry professionals as they collaborate with fellow team members to complete mission-related team-projects.
The meeting will include a 20-30 minute presentation from the L'SPACE  team followed by a chance for discussion and Q and A.
When: Monday, February 28, at 3:00 p.m. PST