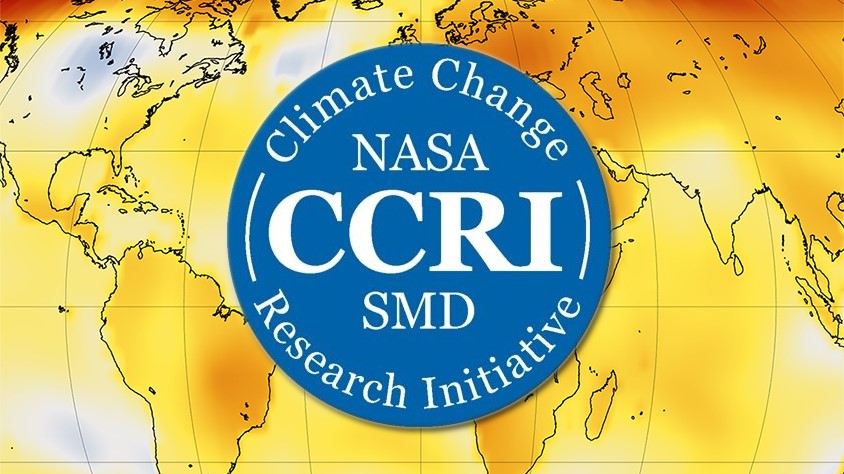 The application deadline is Aug. 29, 2021.
The NASA Climate Change Research Initiative (CCRI) is a year-long STEM engagement opportunity for educators and graduate students to work directly with NASA scientists and lead research teams in a NASA research project hosted at either the NASA Goddard Institute for Space Studies in New York City, NY; NASA Goddard Space Flight Center in Greenbelt, MD; or NASA Langley Research Center in Hampton, VA.
Educators participating in this opportunity will become associate researchers and STEM education experts who will integrate NASA education resources and content into their classrooms while improving STEM education within their communities.
During the fall and spring terms of CCRI, the research team will consist of NASA Principal Investigators who will lead high school educators and graduate student research assistants to become immersed in a NASA science research area related to climate change.
---
CCRI Autumn 2021-Summer 2022
Research opportunities for educators, interns and grad students during Autumn 2021 through Summer 2022 are in the following projects:
Atmospheric Rivers in a Changing Climate @ GISS

New Opportunity

 

— Characterizing the Urban Land Surface Temperature via an Innovative, Multi-Platformed Suite of Satellite and Ground-Based Remote Sensing Technologies @ GISS
Climate Change in the Hudson Estuary — Past, Present, and Future @ GISS
Earth Observation Applications for Resiliency: Assessing Climate Change Impacts in Urban, Agricultural, and Natural Environments @ GISS

New Opportunity

 

— Developing New Understandings of the Environmental Impacts of the Changing Urban Fabric in a Changing Climate @ GSFC

New Opportunity

 

— Coming Soon @ LaRC
Due to impacts related to the COVID-19 pandemic, the Autumn 2021 session is planned to be conducted remotely (i.e., WFH) and not on-site.