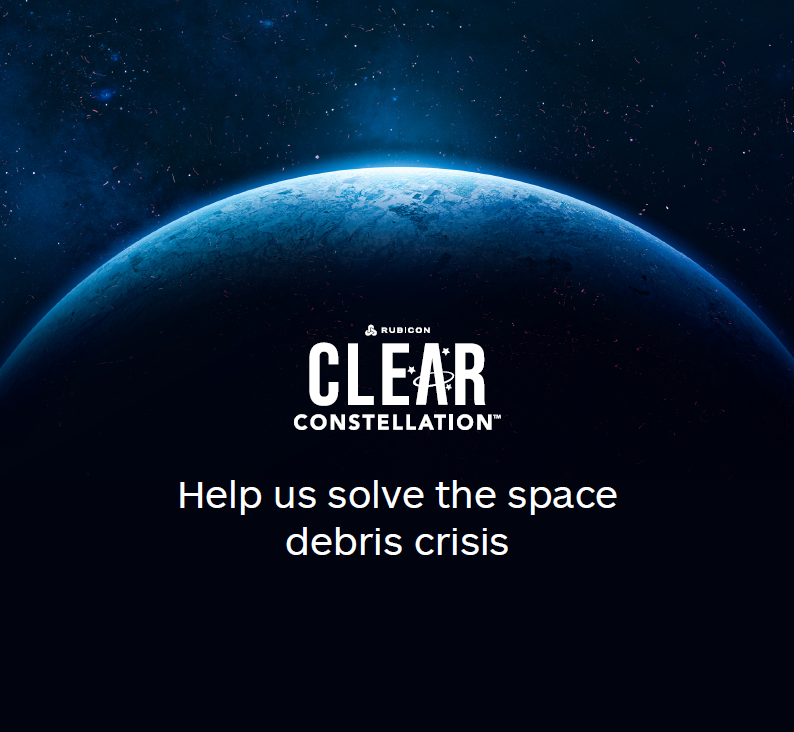 Project Clear Constellation™ by Rubicon® is a new program devised to confront the growing problem of space waste. Left unaddressed, this issue will compound itself with each passing day, posing a grave threat to future space exploration and to the very lives of the brave men and women who serve on these missions.
The competition challenges individual students or teams of up to five students to submit innovative design concepts to help confront the issue of space debris. Although students can only participate individually or on one team, we encourage multiple teams per school to enter the competition. A panel of experts will evaluate the design submissions, and the winning team will be awarded a $100,000 cash prize.
The esteemed group of judges include: 
Dr. Marla Geha, Professor of Astronomy and Physics at Yale; 

Dr. Jonathan McDowell, Astrophysicist at Harvard-Smithsonian's Center for Astrophysics; 

The Honorable Mike Rogers, former U.S. Congressman and Chair of the Center for the Study of the President & Congress' Security Space Program; 

Rick Ambrose, Executive Vice President of Lockheed Martin Space; 

Nobu Okada, Founder and CEO of Astroscale; and 

Nate Morris, Founder and CEO of Rubicon. 
Who can enter?
Individuals and teams of up to five people from accredited U.S. colleges and universities can
enter the Project Clear Constellation competition. Colleges and universities can enter as many
individuals or teams as they want, but each entrant can only submit one design concept for
consideration.
Registration closes October 1, 2021.