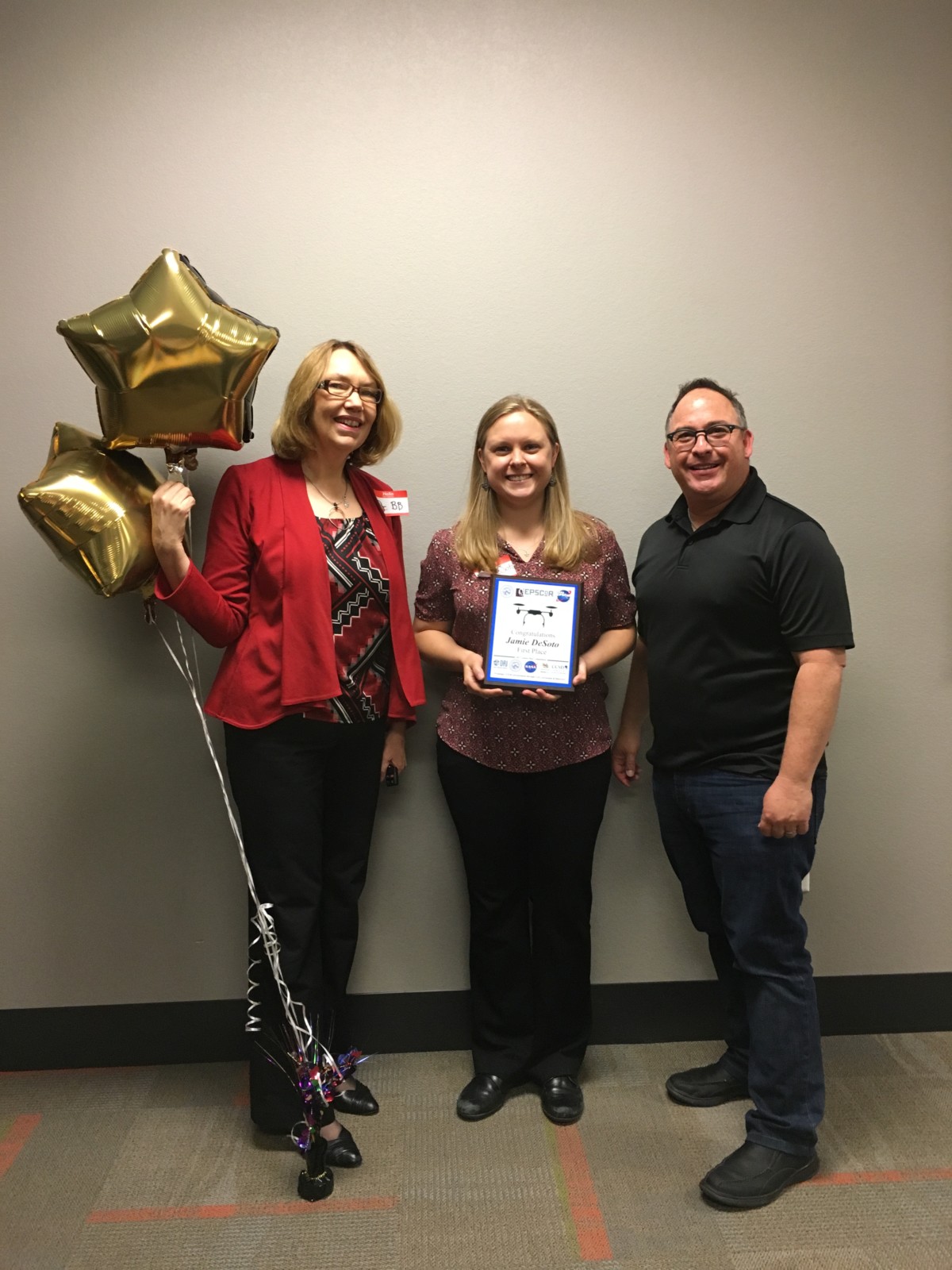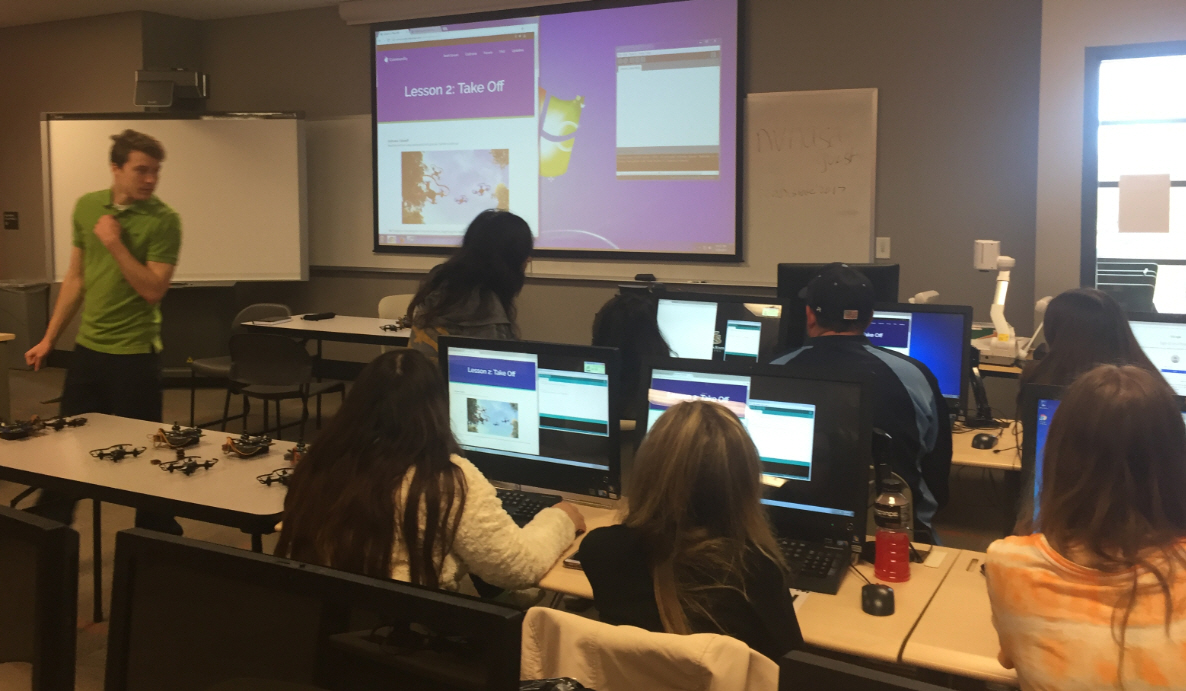 This material is based upon work supported by the NASA Space Grant program under Grant/Contract/Agreement No. NNX15AI02H and state special projects matching funds issued through the Nevada Space Grant Consortium. 2017.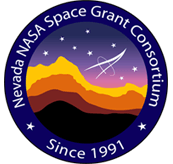 Nevada NASA Space Grant Launches Far-reaching Program Benefiting Nevada Teachers and Students
Overview:
Nevada teachers took part in a program to promote interest in STEM fields using drones. The project partners included Nevada State College (NSC), the Desert Research Institute (DRI), and Clark County School District (CCSD). The 25 in-service teachers received Unmanned Aircraft System (UAS) training and participated in a lesson plan competition to use UAS to stimulate student interest in STEM fields. The winning teacher received a funded field trip to NSC for her AP physics class to receive hands-on practice with UAS.
The 21 pre-service teachers—all undergraduates at NSC—participated in a separate in-class UAS workshop. They used the programmable UAS as part of "EDU 214: Preparing Teachers to Use Technology." They programmed and flew UAS, and discussed ways to incorporate UAS in their future classrooms.
Four middle school lesson plans using UAS and materials to implement them will also be shared across Nevada through a circulating Green Box kit designed and managed by DRI.
NASA Content and Resources Used:
Resources from the NASA Office of Education website and Nevada EPSCoR were provided, particularly content from the NASA 5 E Information Materials which assisted teachers who were new to this design. The grant funding from Nevada Space Grant and the Nevada System of Higher Education was essential to an endeavor that continues to have a positive impact on student engagement in STEM across Nevada.