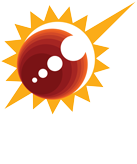 Follow-on Notification
to the NASA ROSES Proposal Writing Workshop: Tips and Tricks Lecture that was held October 5, 2021
Proposal Writing Activity Series sign-up links for the EPSCoR Community
Speakers: Christina Richey and Paul Propster, NASA Jet Propulsion Laboratory
The activity series scheduled for November 1, 3, and 5 is dedicated specifically to the EPSCoR community. The other two series are open to EPSCoR and the general research community.  Please sign-up for the dates that best work for you.



Bios:
Dr. Christina R. Richey is the Program Manager for Research & Technology Development at Jet Propulsion Laboratory. Richey provides guidance on the proposal process and trains researchers within the community on best practices for proposal submission and review. Prior to joining NASA JPL in 2018, Christina worked at NASA HQ as a Program Officer and the Deputy Science Advisor for R&A. In addition to their scientific activities, Dr. Richey has held several leadership positions and has actively engaged in education and public outreach opportunities. Dr. Richey was a member of the NASA Headquarters Working Group on Implicit Bias, as well as a member of the Hubble Space Telescope Working Group on Anonymizing Proposal Reviews, which won a 2020 NASA Group Achievement Award. In 2019, Dr. Richey was announced as a Legacy Fellow of the American Astronomical Society.
Mr. Paul Propster is a seasoned-storyteller, strategy-lover, line-blurrer, dot-connector, message-driven professional. With more than 25 years in strategic communications, Paul has helped clients across industry to tell their stories. From small, women-owned businesses to energy to technology to NASA, he partners with teams to cultivate a narrative that produces greater emotional investment in stakeholders. Since 2014, Paul has been the resident "storytelling architect" for NASA's Jet Propulsion Lab's Office of Formulation, spearheading the development and establishment of a storytelling culture, methods, and tools. He led the capture of an Earth Venture mission (MAIA), a Heliopyhsics mission (SunRISE), and an Astrophysics mission (SPARCS). Also, he co-led the development and delivery of JPL's 2018 Strategic Implementation Plan.